This Art Canvas Drying Rack can hold 5 of your works. The design makes it versatile enough to hold many different sizes of canvas as well. Shown in the picture below is a 16″x20″ canvas and a 20″X16″ canvas. Canvases can be larger so long as one dimension does not exceed 20″.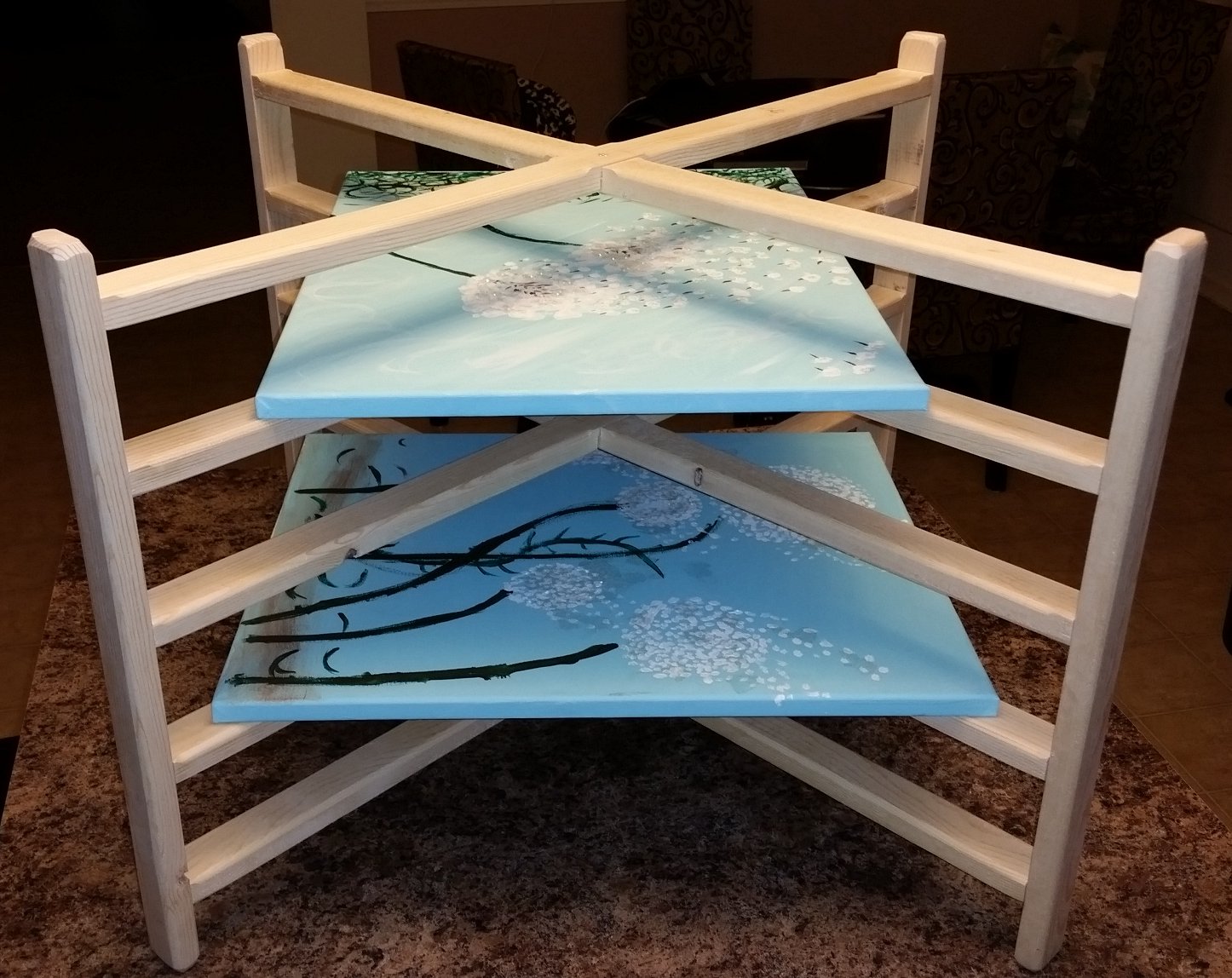 Drying Rack Assembled Dimensions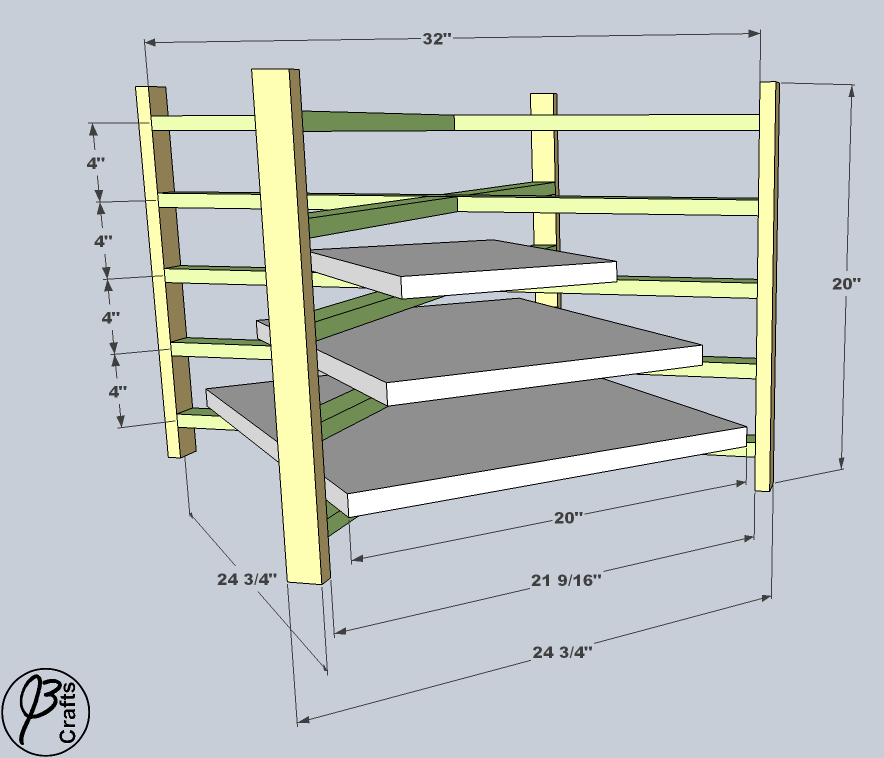 Materials and Cut List
This Drying Rack has been designed to sit on a desk or large shelf. Another feature of this design is that it is easy to adjust it for different needs. If you have larger artwork, the only adjustment is to make the cross members of the shelf longer. The rack can be modular. Build multiple racks and stack them for more canvas capacity. The possibilities are as endless as your artistic vision.
I made this Art Canvas Drying Rack for a family member and it currently is the only one. If you have a woodworker in the family (or know someone) that can make it for you, great! If you are a woodworker, make it for someone you know. If you'd like me to make one to your specifications, contact me via facebook, email, or send me a conversation at Etsy.
"So from all of us here, I'd like to wish you happy painting, and God bless, my friend." Bob Ross