It is already February! So far it has been a busy 2017 here at JoeBcrafts.
Sign Board Production
At the tail end of 2016, I was approached by Canvas Paintings By Katie about producing the sign boards for her parties. I made some pre-production samples for the owner to review. It was decided that there would be two different sizes offered as well as two different stains. So right after Christmas I got to work on the initial order. 80 boards were produced that week. Parties started to book and it quickly became apparent that a lot more boards were going to need to be made. Throughout January I made trips to Lowes (or HomeDepot when I cleaned out Lowes of the size I needed) for lumber to maintain an inventory of finished boards ready to become signs. Once January was over, I had made 234 sign boards which was enough to stretch 90 yds on a football field. Here is a picture of the signs created at one of the parties.
My process of making the sign boards:
[embedyt] http://www.youtube.com/watch?v=AOk54FFZKE8[/embedyt]
Items to Sell on Etsy
In addition to the large quantity of sign boards, I found some time to make some more items to sell on Etsy.

I made some new tablet and cellphone stands using various species of the wood I have milled into lumber.
Keychains of wood were also created just before Christmas.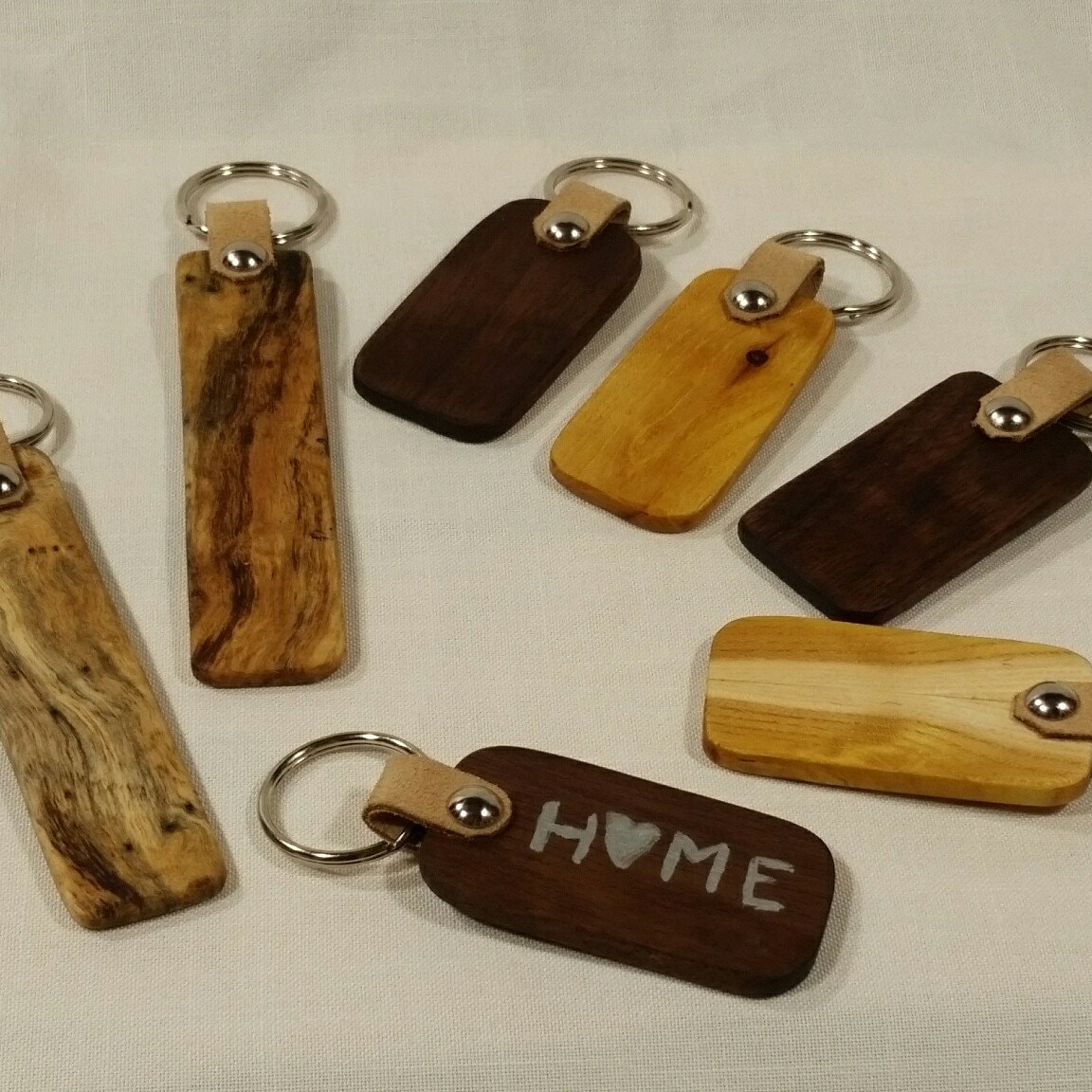 Other projects
The art canvas drying rack I built in November got filled to capacity and the owner requested another one as well as one for a friend. While at my shop they also decided that they wanted to have a rack similar to my wood sign board rack.
Project for home
Though I was busy with projects for others, I did find time to make something for my own home. At a wood sign party I experimented with using a painter's drop cloth canvas as the medium for the vinyl stencil. It came out well and so I decided it needed to have a frame. Black Walnut was the wood of choice.
On the horizon
There are more sign boards to make, more items to make to sell on Etsy, commissioned projects, home projects, my day job, and life in general. Here's to a busy 2017!
JoeBcrafts Etsy Shop
JoeBcrafts on Facebook
JoeBcrafts on YouTube
JoeBcrafts