There are a lot of parties these days that involve doing a group craft. A Wooden Sign with either free-hand or stenciled lettering has joined canvas, pottery, and wine glass painting as things for amateur artists to try. It is great that so many are willing to attempt to make art. In order to assist in these artistic and social moments, I have started producing wooden sign blanks.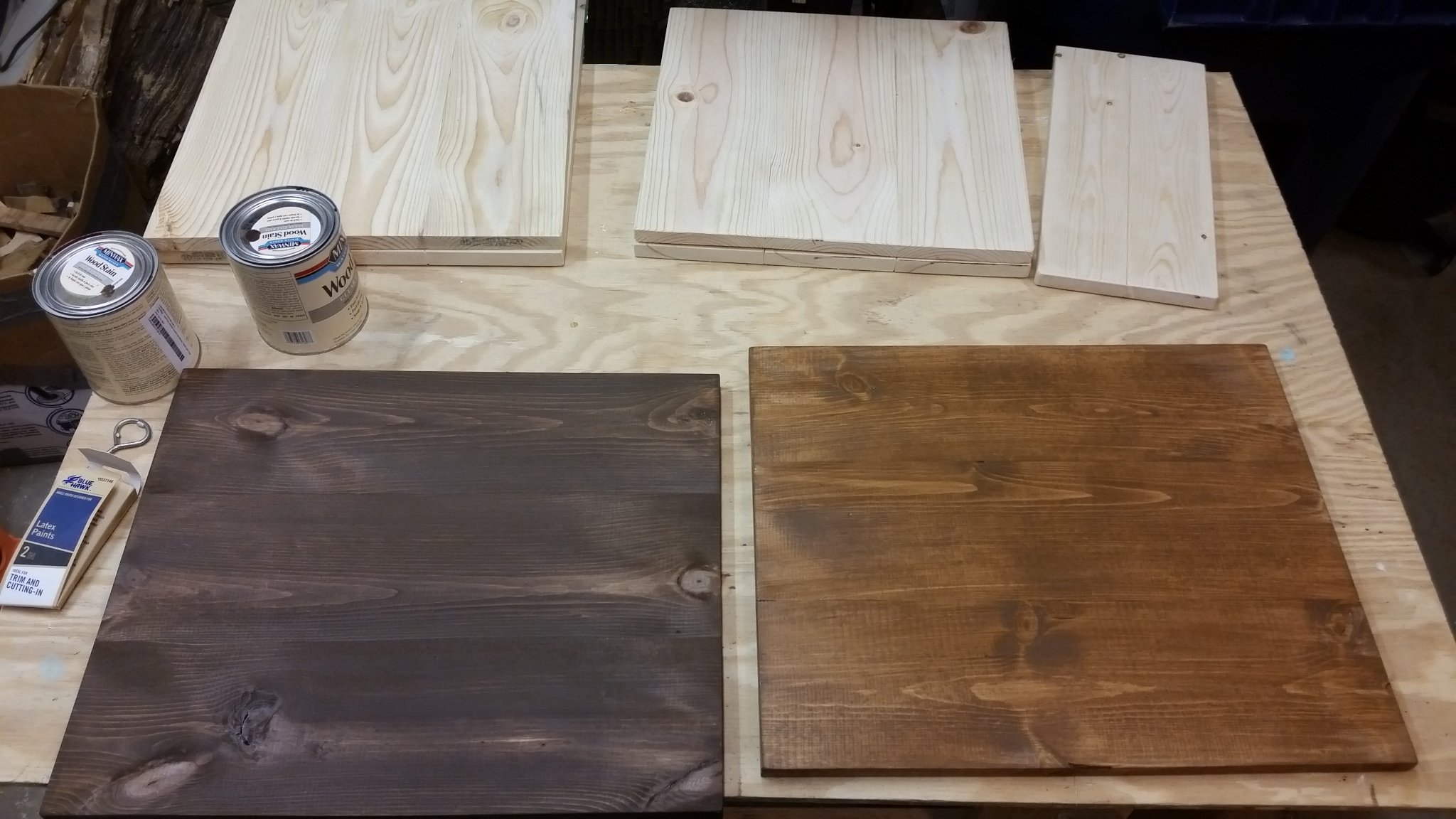 Board to Wooden Sign
There are three different sizes; 20×16, 16×16, and 16×7. The sizes are similar to typical art canvases. A 1x6x10′ board will produce two of the largest signs. 8′ boards are perfect for making a pair of the medium and a trio of the smallest wooden sign. Two 1x6x10′, two 1x6x8′, and one 1x4x8′ resulted in the stack of unfinished signs in the picture below.
Individual boards are screwed together to make the overall sign. This is done by using pocket holes and screws. For hanging, there is a keyhole slot along two sides and this allows the sign to be either horizontal or vertical. The keyhole slot is cut using a router and a keyhole bit. I made a jig to make consistent slots. Sanding is the final step before applying stain.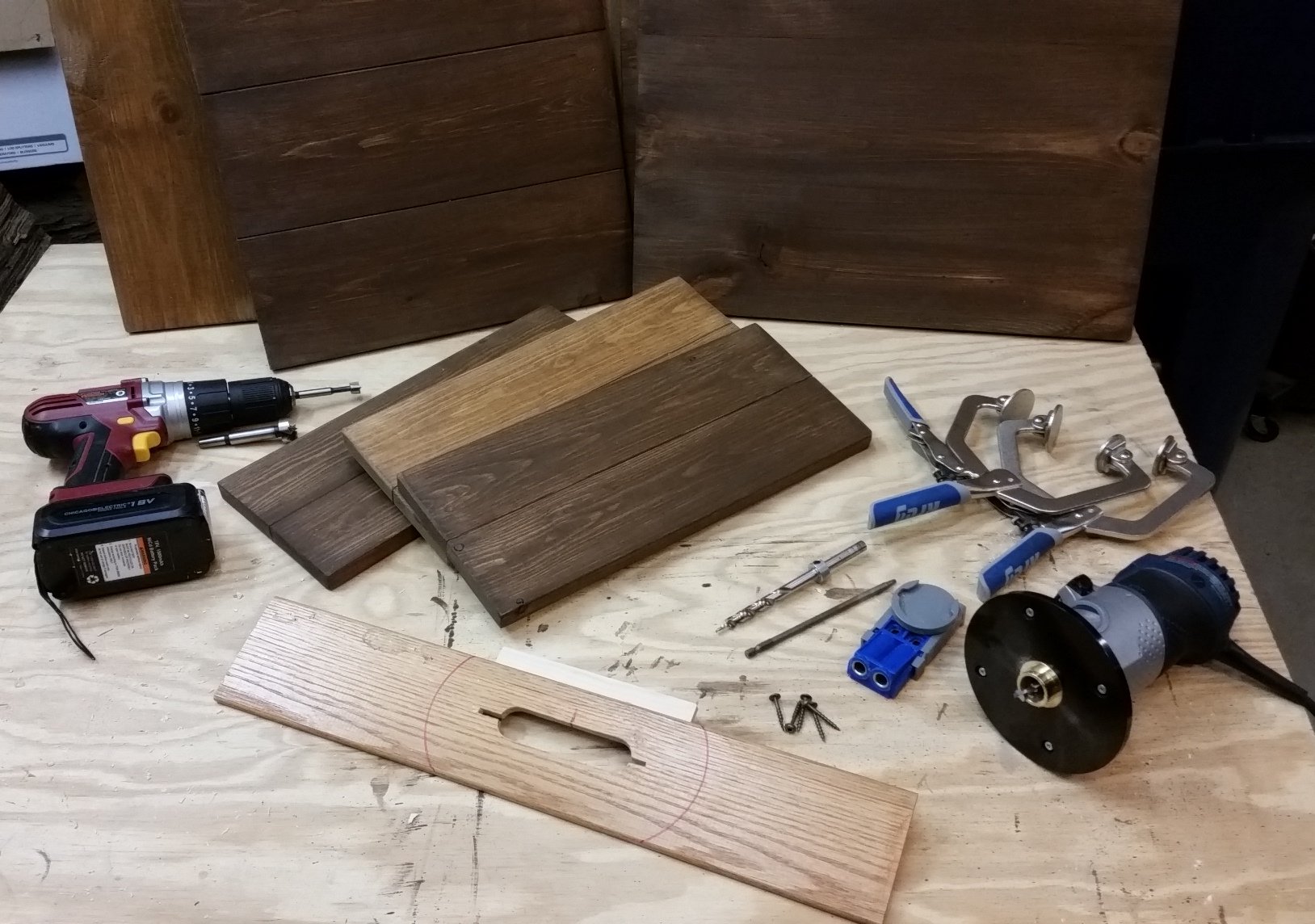 Many different methods for building the wooden sign blanks exist. Additionally there are is a multitude of finish styles whether it be natural, stained, distressed, aged, painted, etc. The only limitation is your imagination and the ability to put the wood to work for you.
I am currently making these sign boards for a local art teacher. Feel free to contact me if you would like more information about these wooden sign boards. I also make charcuterie boards, wine racks, wine glass caddies, and several other items that I sell on Etsy. You can also see my updates on facebook.