There are some new Black Walnut items for sale in the JoeBcrafts Etsy Shop. Some items are solely made of the rich brown Black Walnut heartwood. Other items have Black Walnut paired with Ash. A couple have it all; dark live edge, light sapwood, and rich brown heartwood.
Live Edge Black Walnut Countertop Wine Display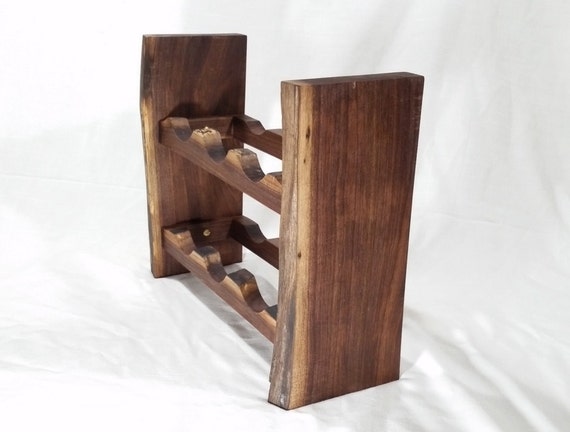 This Black Walnut item is made from a 13″ wide slab. The slab had a substantial crack and bowing. I cut the slab down the middle and used these two pieces as the sides. The wine saddles are also made from a piece that had live edge. The orientation of the pieces creates an item with two characters. From one side the wine rack is rustic with live edge, cracks, and spalting.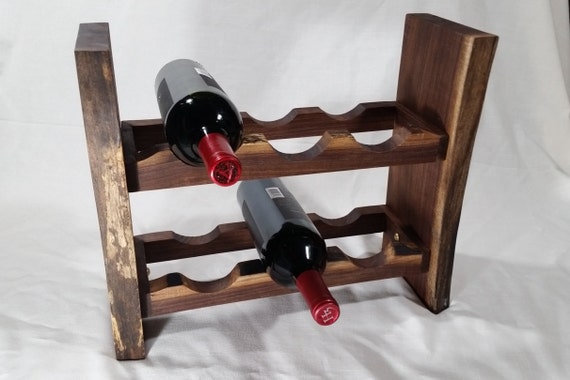 The other side brings only rich brown heartwood and a more modern feel.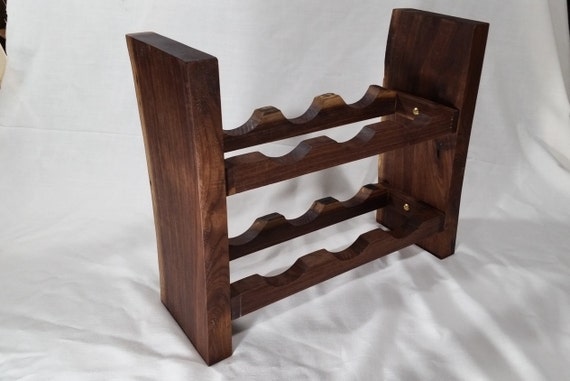 Live Edge Black Walnut Serving Board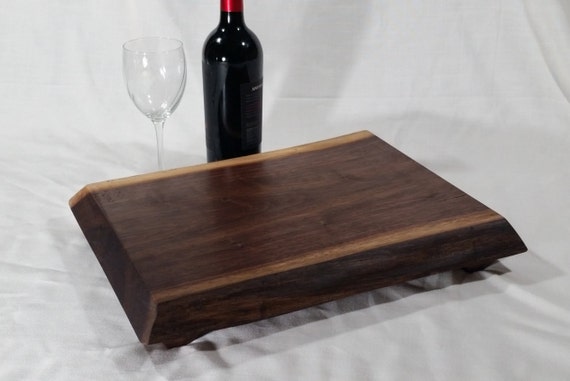 A 12″ wide slab works well as a serving board. Pile on the meats, cheeses, or other delectable foods it is robust enough to take it. While perfect for its function, it also has a form worthy of display on its own. The ends of the board are cut with an angle to match the live edge sides. Continuing the trapezoid/pyramid theme are the feet. They are tapered at the same angle as the ends.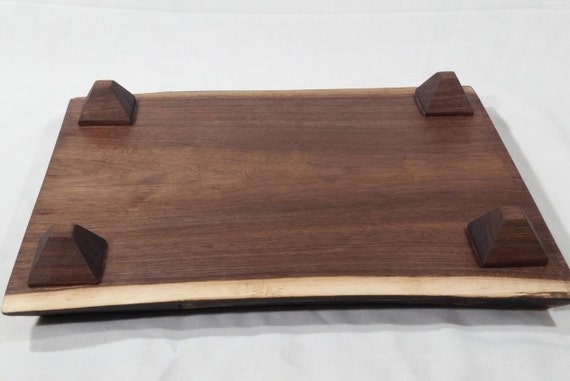 Checkerboard Black Walnut and Ash Wine Bottle and Glasses Caddy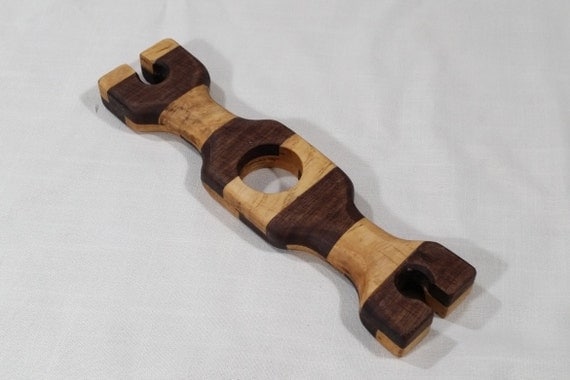 Black Walnut and Ash are paired together on this item.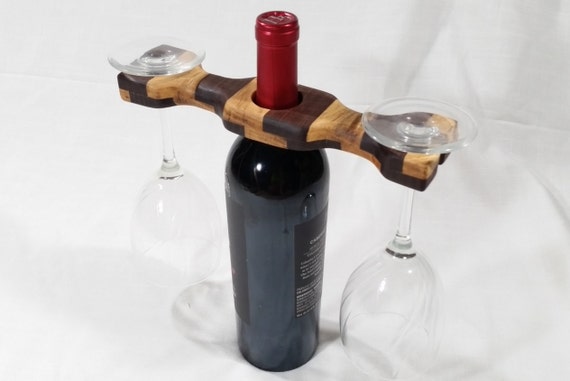 Share a bottle of wine with a special someone. The first conversation can be about the lovely wooden thing that held the glasses and wine. Maybe later the conversation can turn to what is within the next item.
Black Walnut Ring Box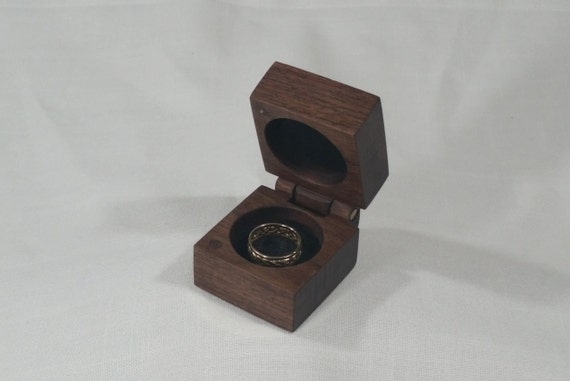 Like a walnut, there is something delicious inside. This item has a lot of the rich brown Black Walnut heartwood with just a hint of the light sapwood. That special someone is sure to almost be as excited about the box as the ring or other trinket within.
More Black Walnut Items
These are just a taste of the decadent Black Walnut items that currently are available in JoeBcrafts Etsy Shop. New items are added regularly, be sure to check in often.